Broken Bones after a Construction Accident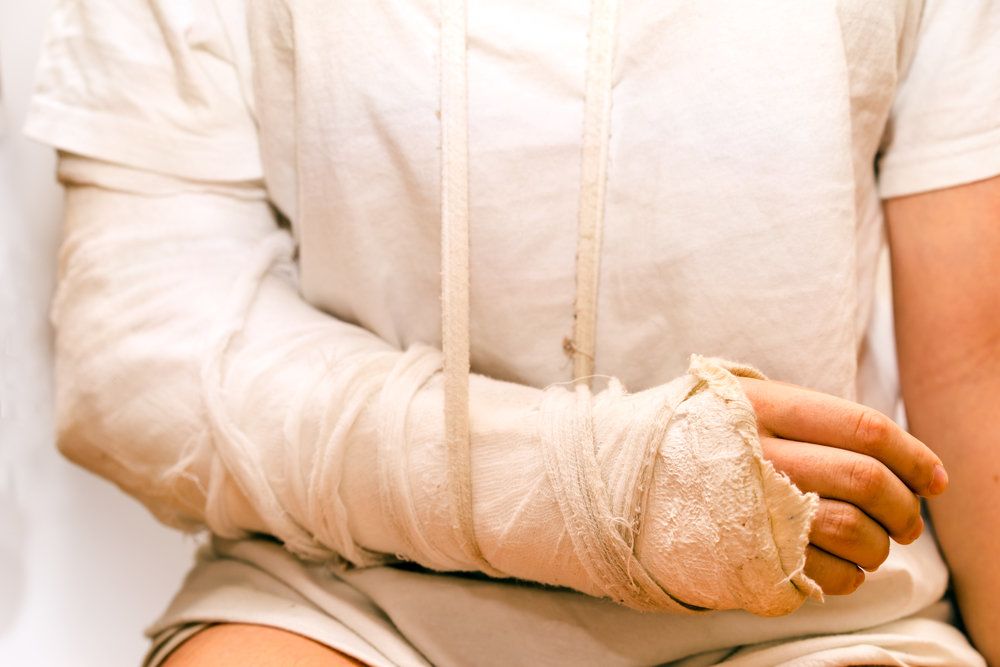 A construction site is full of hazardous materials and heavy machinery, both of which account for the large number of construction accidents that take place each year. Knowing these hazards, it is the responsibility of construction companies to provide proper training to employees, and take precautions that are necessary to minimize the risk of a construction accident or injury.
If reckless or negligent actions lead to a construction accident, the injured party has a right to financial compensation for damages suffered. Construction accidents often result in serious injuries, such as broken bones that require expensive medical treatment and time away from work, as well as significant pain and suffering. Attorney Michael E. Shelton has a great deal of experience in workplace injury cases. Those who are dealing with construction accidents and broken bones should contact our Houston, TX law office to learn more about their rights to financial compensation for losses.
Broken Bones and Construction Accidents
Construction accidents can result in all manners of injury, including burns, cuts, head injuries, and spine injuries. However, one of the most common injuries to result from a construction accident is broken bones. Many construction site accidents, such as slips and falls, falling debris, equipment malfunctions, and vehicle collisions can cause bone fractures for those involved.
The severity of the break will depend on what caused the injury and how substantial any bodily impact was. In the most minor cases, broken bone injuries will be classified as stable, meaning that the bones are still in proper position despite the fracture. But often, breaks from a construction accident are more complex and involve complications such as compound fractures (when the bone breaks through the skin), or comminuted bone fractures (when the bone shatters into many smaller pieces).
Treating Broken Bones
Broken bones are treated differently depending on how severe the break is, and what position the bones are in after the break. While each treatment is unique, patients can expect that any broken bone will take a lot of time to heal.
Even a stable bone fracture, which is the most minor type of break, will require weeks or months in a sling or cast. When breaks are more complex, the injury victim is likely to require surgery to fuse the bone back together. And in the most severe cases, a broken bone may affect other areas of the body, in which case additional medical treatments will be necessary.
Compensation for Damages
The physical, emotional, and financial burdens of a bone fracture can be life changing. At its best, a broken bone will put a person out of work for several weeks while they deal with a lengthy and potentially painful recovery process. At their worst, bone fractures can require complicated, long-term medical treatments that put people out of work for months on end, or even change their ability to work altogether.
Those who have sustained a bone fracture during a construction accident that was caused by the reckless or negligent actions of an employer, co-worker, or contractor do not have to face these burdens alone. At The Shelton Law Firm, our experienced legal team will build a case of liability so we can ensure our clients are justly compensated for the full extent of their losses following a construction accident.
Contact Us
If you have been injured in a construction accident, it is important to speak with an experienced work injury attorney, such as Michael E. Shelton, before accepting any settlements. Mr. Shelton has experience and expertise that will protect your legal rights and ensure you are justly compensated for the full extent of your damages. To discuss the details of your injury and find out how we can be of assistance, contact us at your earliest convenience.
Related to This