Catastrophic Injuries Caused by Car Accidents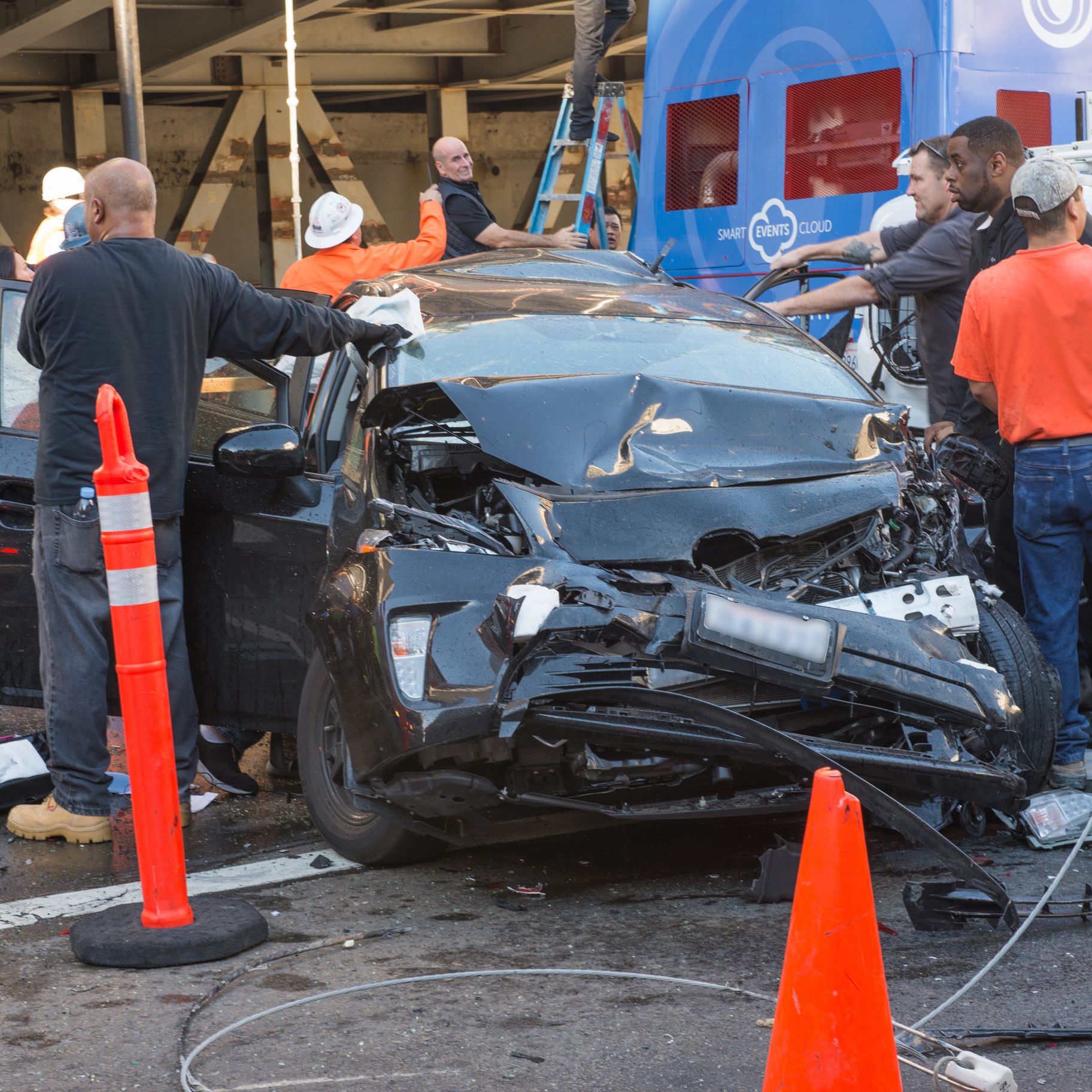 In Texas, car accidents account for a large percentage of preventable deaths. When people do survive, the catastrophic injuries caused by car accidents can change their lives forever. Some people recover and go on to lead productive lives, but others face lifelong disability.
At the Shelton Law Firm in Houston, TX, our attorneys have experience handling catastrophic injury cases. We offer free consultations to those that have been involved in car accident that resulted in serious injuries.
Catastrophic Injuries
The American Medical Association (AMA) defines a catastrophic injury as severe injury to the spinal cord, spine, or brain. However, this definition is narrow, and the severity of injuries is often defined by outcome; in other words, injuries that cause permanent severe functional disability are considered catastrophic.
When injuries are the result of a car accident, victims may face lifelong disability and never make a full recovery. Monetary damages can't fully compensate victims, but they can help ease the financial toll that these accidents have.
Types of Catastrophic Injuries
Catastrophic injuries caused by car accidents come in many forms, including:
Paralysis, either partial or total
Damage to internal organs
Limb amputations
Spinal cord injuries
Bone fractures
Disfiguring burn injuries
Brain damage
Damage to other internal organs
Damages Available in Catastrophic Injury Cases
Damages are defined as "a pecuniary compensation or indemnity, which may be recovered in the courts by any person who has suffered loss, detriment, or injury, whether to his person, property, or rights, through the unlawful act or omission or negligence of another."
In other words, damages are the amount of money a court will award an accident victim in an attempt to bring them as close to pre-accident condition (i.e., "whole") as possible.
In Texas, if you are the victim of a car accident that was not your fault, you may recover damages, which may include:
Medical costs: This may include testing, hospital stays, physical therapy, and nursing home stays.
Wages lost as a result of disability: These include any loss of compensation, including time missed due to the injury or the loss of future wage-earning potential.
Emotional distress: This includes compensation for problems such as Post Traumatic Stress Disorder (PTSD) and depression.
Pain and suffering: Pain and suffering damages are typically awarded to compensate victims for the emotional toll of the accident.
Loss of companionship ("consortium"): These damages can be awarded to family members who have lost companionship due to death or seriously injury.
Punitive damages: Although not allowed in every state, they are allowed in Texas and are designed to punish a defendant for particularly egregious behavior and to discourage such behavior in the future.
There may be additional damages available to family members if a loved one has died as a result of a car accident that was caused by another's negligence or intentional act.
Contact Us
If you or a loved one have been injured, catastrophically or otherwise, as a result of an accident, contact the Shelton Law Firm online or call us in Houston at (713) 807-0700. We offer free consultations and will sit down with you to help you sort out your various options and suggest appropriate action.
Related to This