Personal Injury Caused by Trench Collapse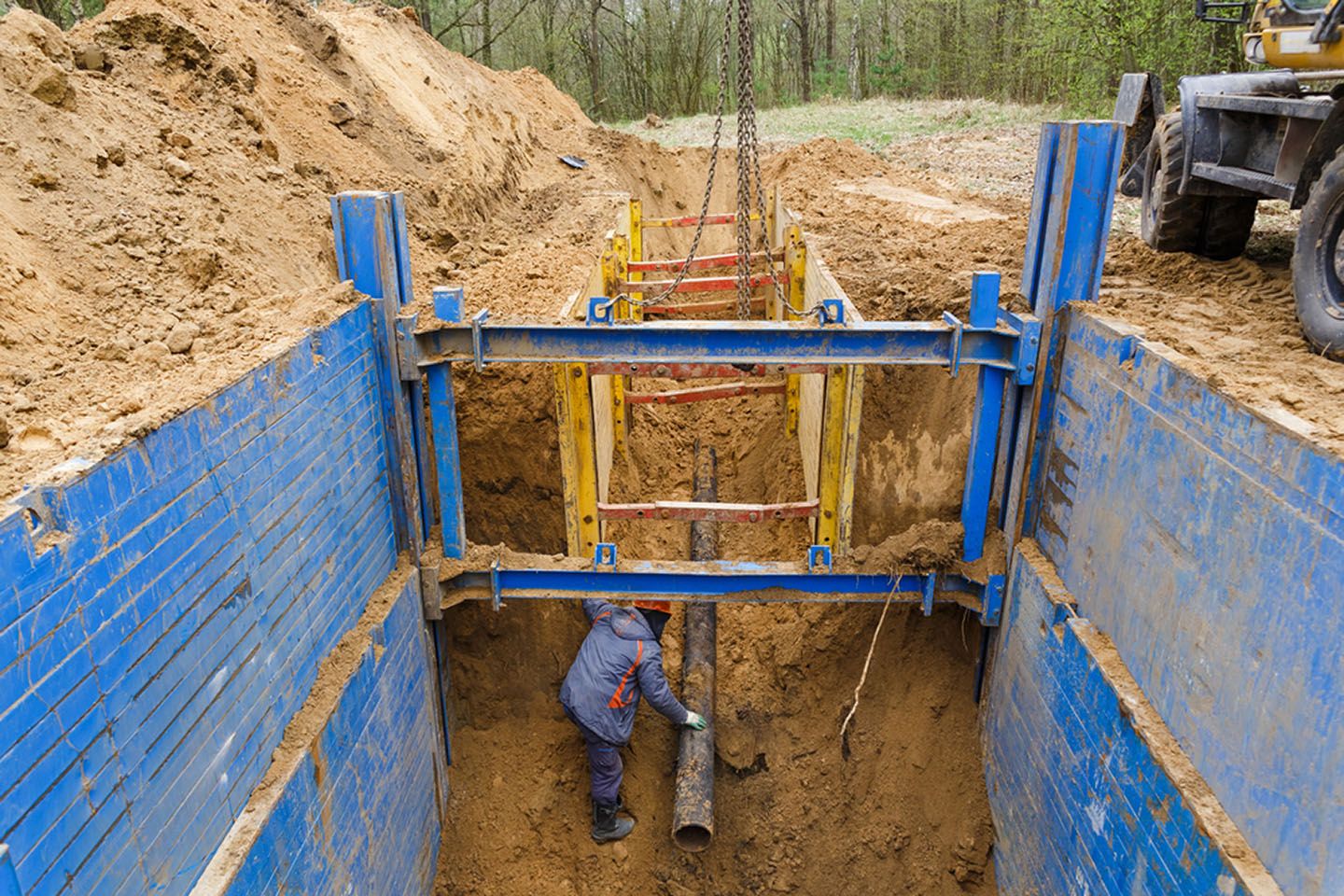 Construction is one of the most dangerous fields to work in. Construction workers often work at elevated heights that make falls a risk. However, construction workers are just as likely to be working below-grade, or deep in trenches. Trenches are necessary to build foundations, and lay wires, pipes, cables, etc.
Trenches are reinforced, but accidents still occur. Trench collapses can cause catastrophic or fatal injuries. Construction accident lawyer Michael E. Shelton can help workers in the Houston, TX, area explore their legal options when they suffer personal injuries related to trench collapses. Often, victims are due substantial financial compensation for their losses.
Cause of Trench Collapses
Trenches, tunnels, and other below-grade areas are dangerous to work in. There is always the risk that the structure will collapse, which is why it is so important that proper precautions are taken to reinforce and support a trench.
The Occupational Safety and Health Administration, or OSHA, requires that any trench that exceeds five feet in depth must have a protective system to support it. Safety systems may include:
Sloping, or cutting the trench wall at an angle
Shoring, a system of aluminum supports that minimize soil movement
Shielding, or supports (such as trench boxes) that prevent soil cave-ins
The leading cause of trench collapses is protective systems that are poorly designed or improperly installed. Designs for these support systems tend to be complicated, so it is vital that workers understand what they are doing. Because of the dangers of a trench collapse, OSHA requires that any trench which exceeds 20 feet must have a protective system design that has been approved by a qualified engineer.
Trench Collapse Injuries
Just a single cubic yard of soil can weigh as much as a car, so when a trench collapses, the weight of the dirt can be crushing. If safety crews do not work quickly to rescue those trapped in the collapse, they can easily suffocate. When trench collapses are not fatal, they are likely to result in catastrophic injuries for our Houston clients, which may include:
Crush injuries
Traumatic brain injuries
Spinal cord injuries
Broken bones
Internal organ damage
Compensation for Accident Damages
If a trench collapse occurs while a person is working, as is often the case, injury victims are likely to be compensated through their workers' compensation insurance coverage. Workers' compensation insurance reimburses employees for work-related injury damages that are financial in nature, such as medical expenses, lost wages, and any continual loss of income related to long-term injuries or disability.
Unfortunately, workers' compensation does not always provide compensation that adequately addresses the full extent of an injury victim's losses. And it does nothing to address non-economic losses, which may include pain and suffering and ongoing emotional trauma, such as post-traumatic stress disorder (PTSD). Attorney Michael E. Shelton examines the full details of a trench collapse to see if his Houston clients have the right to sue their employer for non-economic losses, or to determine if other parties may be liable for accident damages.
Contact Michael E. Shelton
If you have been injured in a construction accident, attorney Michael E. Shelton can help you maximize compensation for accident damages. We invite you to contact us online, or call (713) 807-0700 to schedule a personal consultation at your earliest convenience.
Related to This